Homeowners tend to opt for solar technology to enjoy renewable, environmentally friendly, and cost-efficient energy on their home electrical systems. When choosing a solar company for installation, you have to find one that aligns with your home's unique requirements. 
In this article, we ranked the top 5 solar panel installation companies to help you choose the right one for your needs.
Without further ado, here are the top 5 solar companies that you can count on for your solar panel installation needs:
SunPower
With a nationwide presence spanning all 50 states, the company boasts a rich history of solar expertise and has even established its own solar panel manufacturing entity, Maxeon.
SunPower provides a comprehensive range of solar energy components, and their website offers virtual consultations with solar experts to assist in planning your system. As a technology frontrunner, all of SunPower's systems are manageable and trackable through their mobile app and their comprehensive EnergyLink monitoring system.
ADT Solar
ADT Solar, which acquired Sunpro Solar in 2021, recognizes the significance of transitioning to solar energy. They offer incentives like $1,000 rewards for referrals, roof repair services, and a Price Protection Guarantee. 
ADT Solar uses LG panels with high efficiency, providing purchase, loan, and leasing options. The company is well-regarded by consumers, except for a few installation and permit issues. Their website is informative but lacks online pricing estimates.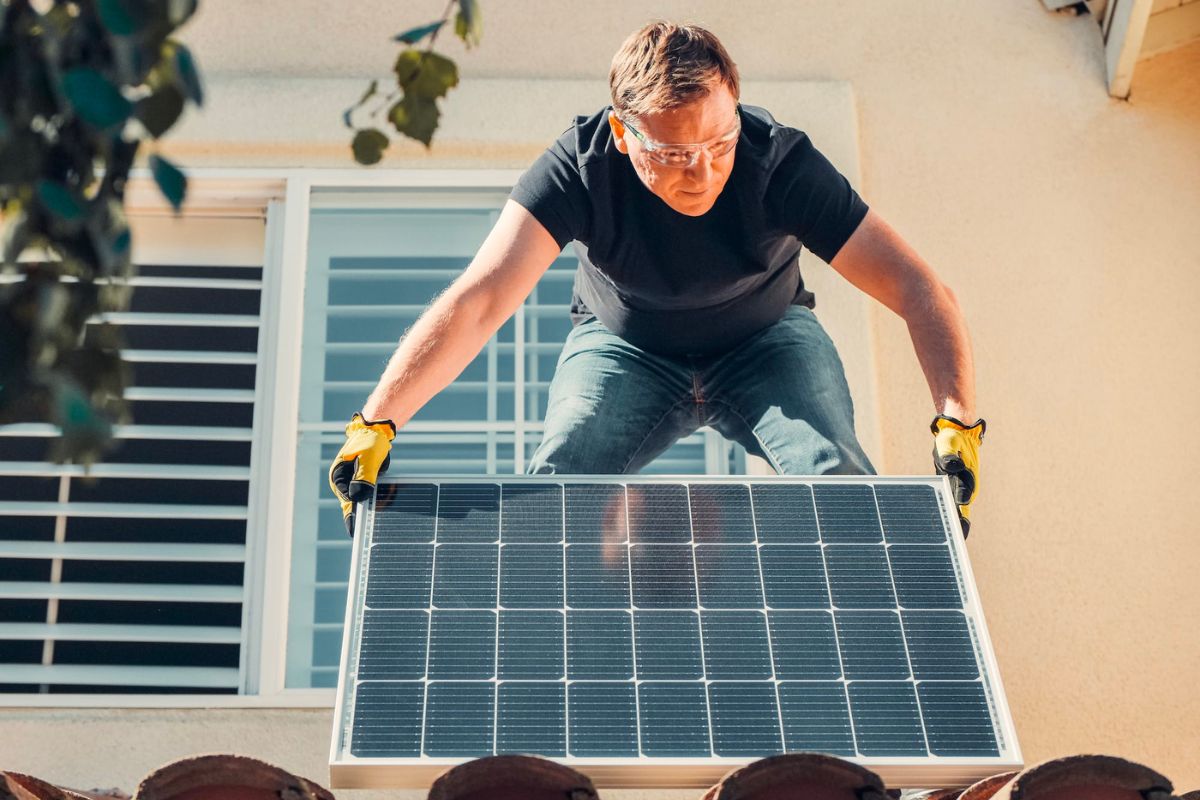 Blue Raven Solar
Blue Raven Solar operates as an independent subsidiary of industry leader SunPower Solar. This affiliation ensures top-notch equipment and extensive customer options. Blue Raven, previously a leader in installation on its own, continues its excellence under new ownership.
The company exclusively utilizes highly efficient monocrystalline solar panels and components from reputable manufacturers like Canadian Solar and Trina. With installation teams across 21 states, they maintain a wide reach.
Although Blue Raven doesn't offer solar leasing or PPA solutions, it presents the PowerPlus+ financing program. This program allows you to defer payment on your installation for the initial 18 months. 
Moreover, Blue Raven rewards customers with $500 for the first referral and up to $1,500 for each referral beyond the third.
Green Home Systems
Green Home Systems has established valuable partnerships with reputable names in the industry, including LG, Enphase, Unirac, and SolarEdge, for the installation of their panels and components. 
The company ensures comprehensive assistance both before and after your installation process, guiding you to secure the rebates and tax incentives you're eligible for. Additionally, they offer zero-down financing options with interest rates that can go as low as 0.99%.
Elevation Solar
Lastly, we have Elevation Solar.
Elevation Solar offers more than just solar panel installations; their holistic approach encompasses your entire house. This approach begins with an energy audit, followed by any required enhancements or repairs. 
Once these are completed, an integrated advanced monitoring system is installed to ensure optimal performance and control of your solar components.
While Elevation doesn't offer leasing programs or PPAs, you have the option to either purchase outright or finance one of their comprehensive solar energy generation and storage systems.