California has been an advocate for solar energy in the U.S. In 1976, the state passed laws to encourage solar investments, and later legislation prevented community associations from banning solar systems. 
Now, the state is the top solar producer in the country, generating about 33% of the U.S. solar supply. The state offers incentives and has ambitious renewable energy goals, aiming for 100% clean energy by 2045. This proactive approach has made California a leader in solar adoption and innovation.
Solar Panel Costs in California
The overall cost of solar panels is influenced by factors like system components, size, fees, permits, and labor charges. 
On average, a residential solar system is priced at around $3 to $5 per watt. In California, the total cost typically falls within the range of $15,000 to $25,000. Companies often provide financing options to ease the financial impact. 
You can choose to purchase the solar system outright or lease it. Tax credits and incentives further make adopting solar panels more feasible for households.
Tax Credits in the State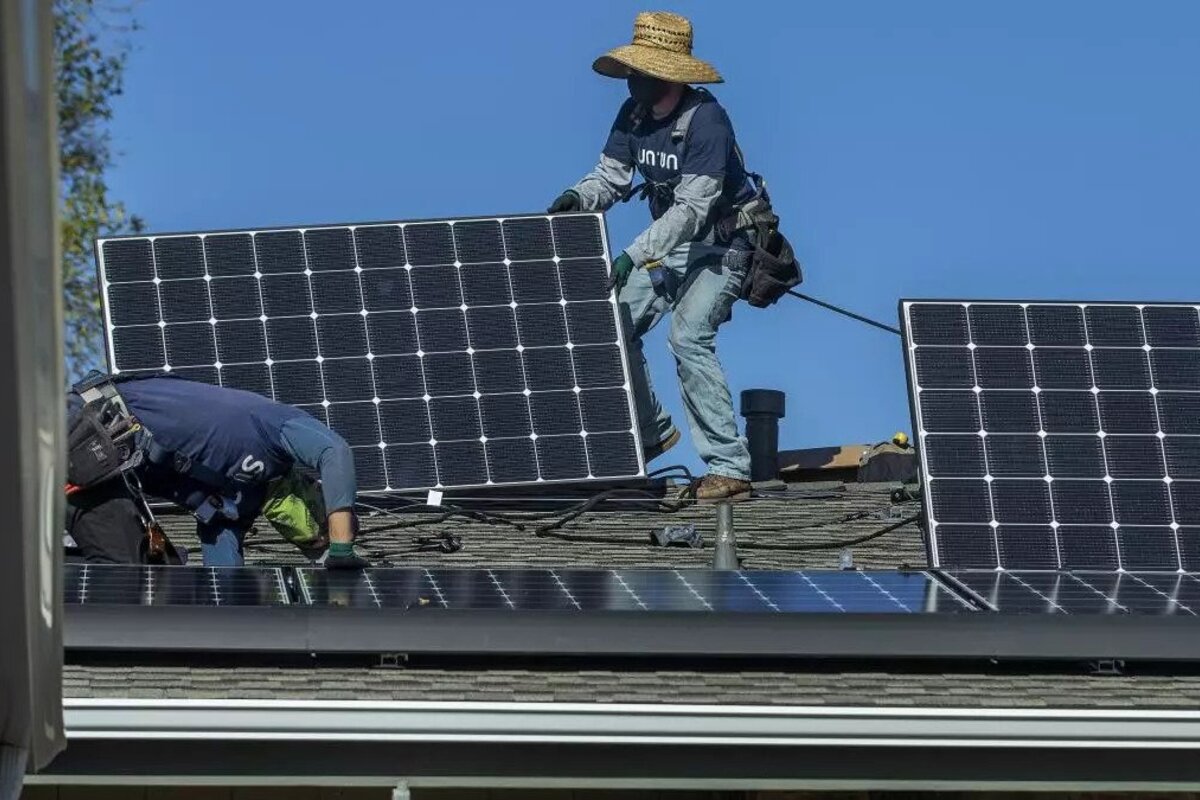 Previously, California had the California Solar Initiative (CSI) rebate program, which concluded in 2016 after contributing three terawatts of clean energy capacity to the grid.
Currently, California offers solar panel incentives through programs like the Self-Generation Incentive Program (SGIP) and the Single-Family Affordable Solar Homes (SASH) program.
The SGIP provides rebates to residences and businesses that install solar battery systems alongside rooftop panels. The rebate amount varies based on battery storage capacity and the utility company.
On the other hand, the SASH program extends solar panel incentives to single-family homes.
Local incentives at the city and county level add to the mix. Notably, the state features solar incentive provisions designed for households in low-income regions. The intention is to accelerate solar energy growth in communities facing economic challenges but could greatly benefit from clean and cost-effective energy alternatives.
The previously mentioned SASH program is geared towards single-family homeowners and offers job training in low-income areas to help residents secure well-paying positions in the solar power sector.
Although California's Multifamily Affordable Solar Housing (MASH) program is currently closed to new applicants, some areas have waitlists and alternative options. 
PG&E provides a solar calculator and inquiries can be directed to solar@pge.com. Southern California Edison also presents savings and incentive programs for residential and commercial spaces.
Should You Go Solar in California?
Solar energy systems offer substantial electricity savings and decrease dependence on the grid. California's net metering program enables solar system owners to earn credits for the surplus electricity they produce, bolstering financial gains. 
Yet, it's probable that the buyback rate for solar energy will keep decreasing. Consequently, it's recommended to assess your individual situation and seek advice from solar experts to gauge the potential economic and environmental benefits of transitioning to solar in California.